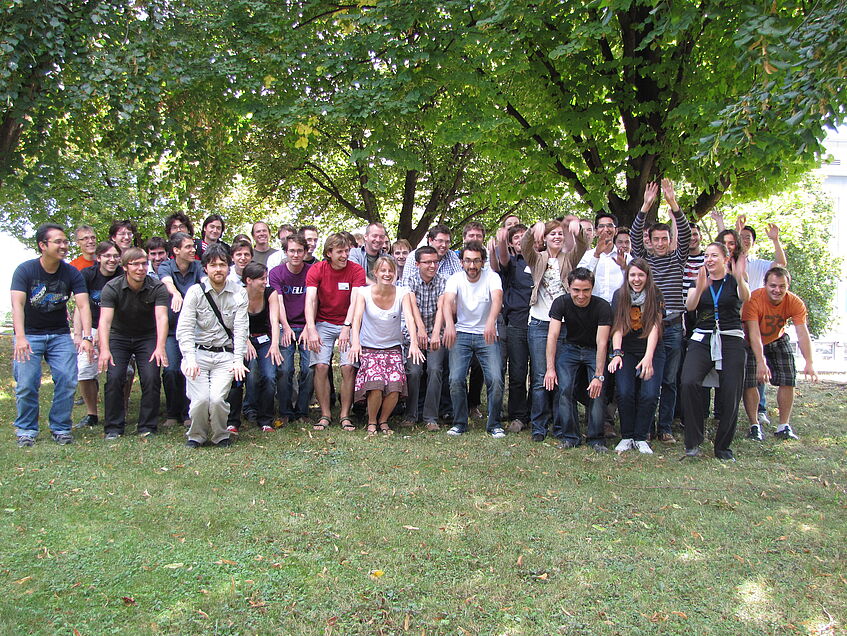 The Vienna Doctoral Program on Complex Quantum Systems (CoQuS) was established in 2007 as the graduate education programme for Vienna quantum science. It was created to introduce a unique inter-university graduate center that offers access to an exclusive mix of research and training around the focus area of complex quantum systems and across institutional boundaries.
The competitive multi-stage recruitment process based on academic achievements and scientific qualifications, imposes strict quality-based selection criteria.
Within CoQuS, students are being offered highly competitive PhD topics at the forefront of current international research activities.
A cross-institute thesis advisory committee (TAC) documents the progress of the PhD student on an annual basis.
CoQuS has also developed a broad training programme that includes
Bi-weekly colloquia with renowned scientists,
Lectures and seminars by both CoQuS faculty and international visiting scholars,
Secondments to first-class institutions and research groups around the world,
Annual summer schools and retreats,
Training in transferable skills and
Outreach activities.
Code of Conduct - University of Vienna